Greeting
from the Director
in preparation.....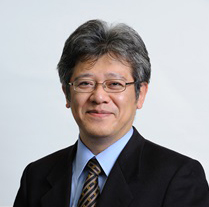 Director of CAMED
MUKAI Toshiji
Overview of the Center's Activities
In order to promote medical-engineering collaboration and accelerate the development of medical devices, it is important to improve the environment and foster human resources. The Organization for Advanced and Integrated Research and the centers in each department of the Graduate School of Medicine and the Graduate School of Engineering have been improving the environment to a certain extent, and communication between the medical and engineering communities has been very good. However, there is a critical shortage of staff in the development environment to support the phase of medical device development that requires the most creativity, from needs assessment to concept creation. The Center for Advanced Medical Engineering Research & Development will fill this missing piece by involving industry (medical device companies) and government (PMDA, etc.) as a key research promotion organization that can make speedy decisions. It will promote the establishment of an environment in which medical engineering can be completely and seamlessly integrated and researchers from multiple fields can collaborate in an integrated manner, from the identification of medical device needs to commercialization strategies.

Currently, what is most lacking in medical device development in Japan is a medical device producer (MDP) with a medical or engineering background and knowledge of intellectual property to search for a solution to the needs and turn it into a medical device prototype. MDPs lead the medical device development teams, and we are also making efforts to train MDPs who are truly necessary for medical device development.

We will adopt an open innovation approach to accelerate development, and by establishing the center within the Kobe Biomedical Innovation Cluster, it will work closely with the International Clinical Cancer Research Center and the companies and research facilities within the Kobe Biomedical Innovation Cluster to accelerate the Kobe Innovation Island Initiative.